Due to the widespread of the COVID-19 virus, PMI has officially announced that beginning April 14, 2020, applicants would be able to take the PMP certification exam online.
However, if you live in Cuba, Iran, Sudan, North Korea, Mainland China, Japan, South Korea, and Slovenia, the online PMP® exam is not available for you at this time. Currently, PMI allows candidates to take the PMP®, CAPM®, and PMI-ACP® exams online.
Taking exams can be stressful. But no worries, check out step-by-step guides provided by SPOTO, which will help you get well prepared for your PMP exam on OnVUE in the comfort of your home or office.

How to Take the PMP Exam Online?
Before Exam Day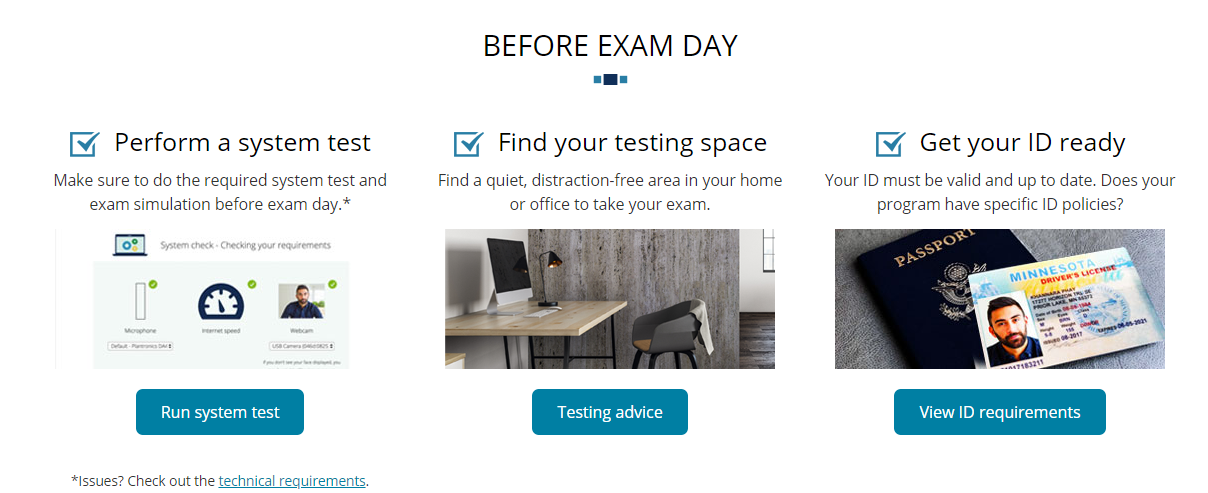 How to Perform a System Test?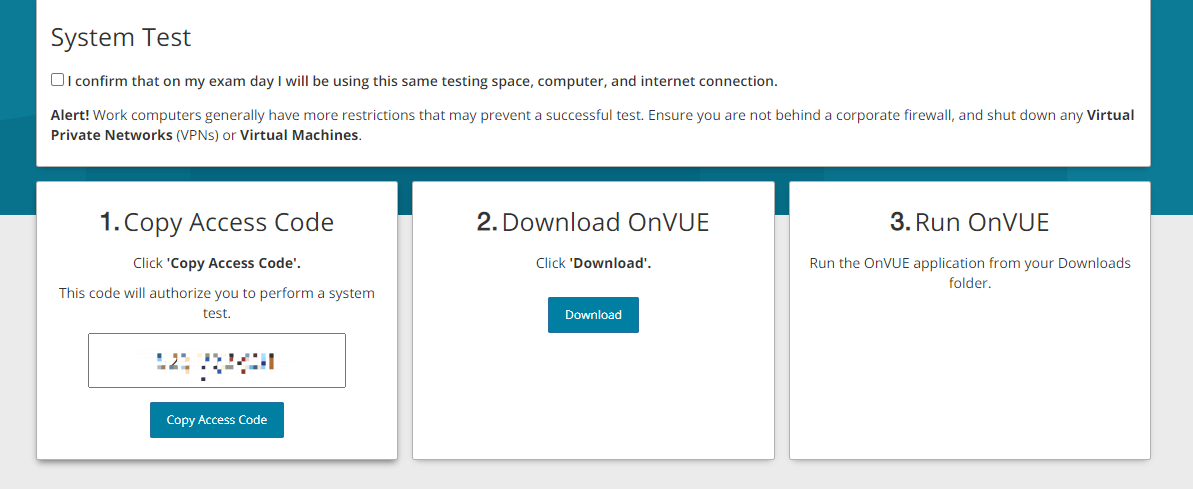 Online Testing Requirements:
Fast and fully charged computer with a webcam

Reliable Internet connection 

OnVUE software

Access to a quiet, private location

ID: Government-issued identification
On Exam Day
Step 1. Prepare your testing space 
Store your items away from your testing space during the exam. Please ensure that no paper, books, or other clutter around you. 
Step 2. Prepare your computer
Disconnect any other monitors and make sure to close all applications. Besides, ensure that your computer meets the following requirements:
Operating System:
Windows 10 (64-bit) (excluding 'S Mode')

Windows 8.1 (64-bit) (all editions except 'RT')

Mac OS 10.13 and above

Not available operating system: Windows Vista, Windows XP, and Windows 7

Prohibited operating system: All Linux/Unix based Operating Systems

Recommended Internet browsers: Microsoft Edge, Safari, Chrome, Firefox, or Internet Explorer 11
RAM: 
OS specified minimum RAM

4 GB RAM or more
Webcam: minimum resolution of 640×480 @ 10 fps
A loudspeaker and a microphone
Internet Cookies must be enabled
Step 3. Check-in for your exam 
You can begin the check-in process up to 30 minutes before your appointment.
Step-by-Step on How to Check-in
1. Log in on your exam program's website or the Pearson VUE webpage for your exam program. 
2. Navigate to your OnVUE exam and click the "begin the exam" button in 30-minutes before your scheduled exam time.
3. Click on the "Copy Access Code" button, which will automatically enter your access code into OnVUE once it is running. 
4. Download the OnVUE application and double-click it to run the software.
5. Close any other applications that are running on your computer after OnVUE starts.
6. Complete the simple self-check-in process according to the prompts:
Step 1. Equipment checks
In this step, OnVUE will check the microphone, internet, and webcam to make sure your computer is ready.
Step 2. Phone Identification
OnVUE will require you to use your phone to take your required verification photos. You can choose text messages or type URL into your mobile phone. And then, you need to enter contact information. If you don't have a mobile phone, you can use your webcam to take the required photos. 
Headshot photos: your headshot is compared to your ID photo to confirm that you are taking the exam in person; it may also be included on your score report. 
ID photos: OnVue uses your ID to verify your identity. Capture front and back for Driver's license, government-issued ID, or other approved ID card. Capture photo page only for the passport.
Testing environment photos: you need to take four photos to show your testing environment during the check-in.
Step 3. Confirm Exam Rules
In this step, you need to confirm the exam rules before you take the next step.
Step 4. Close All Applications Except OnVue
Here, please make sure you have closed all applications except OnVue
Step 5. Detail Verification Again
OnVue greeter needs to verify your details and will contact you through chat in the window.
The greeter may ask to do some exposure or gesture to verify you in person; please make sure to interact with the greeter.
FAQ on Online PMP® Exam
1. Where can I test?
A. OnVUE requires that you test in a closed, private space that allows you to maintain a solid and stable internet connection. Make sure your testing space allows your computer screen to face you and that your background environment protects the integrity of the exam content.
2. Is my testing space okay for testing?
A. You will be asked to take pictures of your testing space during the check-in process. If your test space does not pass the room scan, you will not be allowed to continue taking the exam and may forfeit your exam fee.
3. Why is tethering to a mobile hotspot not allowed?
A. The current hotspot technology is not conducive to maintaining a reliable and stable connection for the candidate's test session. For optimal performance, it is required for a reliable and stable connection speed of 3 Mbps downstream and 2 Mbps upstream. If possible, we recommend testing on a wired network instead of a wireless network.
4. My proctor hasn't started my exam yet. Where is my proctor?
A. Once you have completed all the necessary check-in steps, you will see a page that says, "You are almost done with the check-in process". Be patient as the OnVUE team is checking in candidates in the queue. Most candidates will have their exams started by a proctor within 15 minutes of their exam appointment. There may be a problem with your photo or internet connection if you are experiencing a longer delay. The proctor will attempt to contact you via chat or cell phone when there is a problem with the photo you submitted. If you need assistance, you can also contact the customer service team via chat.
5. Can I get any exam help during the exam?
A. You cannot receive any help from other individuals during your exam, nor can you allow other individuals to see the computer screen displaying the exam questions.
If another person enters the room or is visible within your webcam screen while taking the exam, your exam will be terminated. The proctor cannot answer questions related to the content of the exam.
Conclusion
We hope that the information SPOTO offered has been helpful to you! At SPOTO, we are committed to providing you 100% valid PMP exam dumps and the latest online training and wishing you all the best in your upcoming exam! 

Latest SPOTO Candidates Pass Feedback