Senior executives and HR managers recognize that project management is integral to the success of their organizations. Moreover, they know that skilled, qualified project managers are one of their most valuable resources.
A survey report from the Project Management Institute illustrates that for every $1 billion invested in the United States, over $122 million is wasted because of poor project performance. Things get a little tricky when hiring qualified project managers. The interviewer can test many different aspects of candidates with a series of quick-ranking project management interview questions and answers, including core fundamentals, concepts, skills, tools, and techniques.
Whether you are on the receiving side of the queries or the firing side, you need to be prepared. The interviewer will carry a list of project management interview questions to assess the candidate properly. Again, if you know these interview questions for project managers, you need to be equally prepared.
Read more: How to Develop a Project Manager's Career Path?
Here is a list of scenario-based project manager interview questions that interviewers will test for and points on answering these questions to help you stand out from the crowd of candidates.
Are you looking forward to a good career in project management? If so, enroll in the Project Management training course now and get one step closer to your career goals! Also, join our PMP study group for 100% real PMP exam dumps, practice tests, special offer, etc. (*Only 1 day leave for Prime Day Sale! Up to 40% OFF for your dream IT product! * Click here for a discount voucher. Don't miss out!)

Scenario-Based Interview Questions for Project Managers
1. How would you define an ideal project?
This question, one of the most crucial project management interview questions, is meant to understand the type of project you want to take on. By answering this question honestly, you will have the opportunity to manage projects that excite you or those that you can excel in. Your answer should include multiple points, such as whether you enjoy working as part of a team or alone, what kind of deadlines you prefer, whether you are interested in innovative and creative projects, etc.
2. Due to the COVID-19 outbreak, working from home has become the new normal. How will you prepare to manage your team remotely?
In today's world, project managers are often required to select their teams from a global workforce and manage teams remotely. You should have the knowledge and skills to work virtually with team members, which requires a different kind of management technique. Your answer should clearly describe the project management approach you might choose to manage people and resources in a remote environment.
3. How do you prioritize tasks, and what is your strategy?
Prioritization is a critical concept that determines the success and timely completion of a project regardless of its size and scope. If your interviewer asks a question about prioritization, your answer should include how you would distinguish between urgency and importance, such as how you would determine what is critical and leave what is unnecessary. This project management interview question is also designed to test your flexibility and adaptability when managing projects.
4. Based on your experience, what essential skills are needed to be a successful project manager? Please give us a few examples of your past projects.
If you have experience in project management, you probably know that there won't be just one skill that will make you successful in this field. To be a successful project manager, you should have various skills, such as leadership, communication, negotiation, and time management skills. Your answer needs to be able to demonstrate why you chose a particular skill. You can give several examples to substantiate your answer.
5. What are the most challenging projects you have managed so far, and what steps have you taken to address these challenges?
This interview question is designed to understand how you have dealt with key challenges and handled conflict situations in your projects. Therefore, it is advisable not to mention instances where you had to manage tough team members or lack of support from management. As a project manager, you should be smart enough to handle such situations. Instead, it would be best to focus on external factors, such as situations where a project was unexpectedly called off or funding was cut in the middle of a huge project. And, you should explain how you dealt with the challenges and managed the team in a difficult situation.
6. If a project has gotten off track, what steps do you take to get it back on track?
If you find that a project is not proceeding according to the initially planned time, budget, scope, or objectives, the first task is to get it back on track. The project manager needs to be efficient enough to take the necessary steps to resolve the discrepancy between the actual schedule and the planned schedule. Your answer might include redirecting resource management, finding the real cause for the deviation, putting in extra effort, etc.
7. What is the biggest mistake you have made in past projects? How has it affected your approach to work?
With this interview question, the interviewer intends to check your honesty and whether you are responsible for the mistakes you have made in past projects. Therefore, instead of giving a "no" answer, you can mention a few mistakes. Ensure you show that you take responsibility for the mistakes, as this is one way to reveal your level of maturity. In addition, you can explain how you solved the problem.
8. Have you had any experience with failed projects?
As a project manager, successes and failures are part of your career. Therefore, it would be unwise to answer "no" to this question. Instead, think of an event or phase in your previous projects where you have had a failure. The purpose of this interview question is to check your experience in managing risk. Therefore, it would help if you focused on how you have handled this issue.
9. When you encounter a situation where a customer is unsatisfied with the quality of the project results, how would you handle the dissatisfied stakeholder?
When you answer this project management interview question, you need to reveal that you value the client, accept their authority without criticism, and work to make the necessary changes requested by the client. You can explain the steps you have taken to ensure regular interaction with the client throughout the project. In addition, you will communicate effectively so that the client understands that the results are within the project's scope.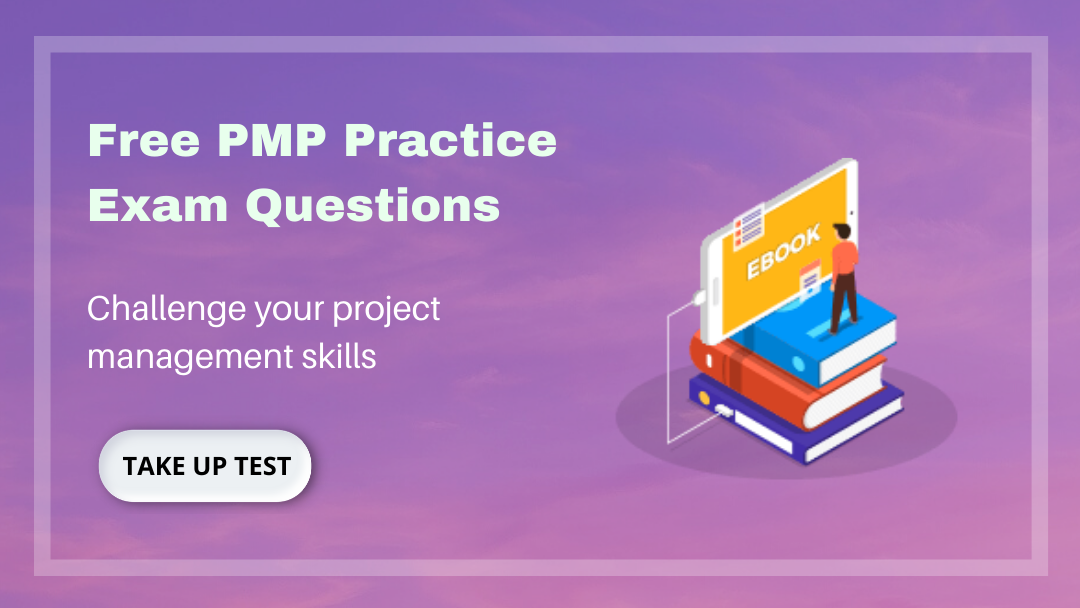 10. What strategies will you use to deal with internal conflicts among team members?
This interview question is designed to understand your mediation skills and how impartial you are in resolving conflicts. You can explain why it is necessary to listen to both parties and understand both perspectives. Your answer should include how you convinced both parties to conclude what would be most effective for the project at hand and achieve a win-win situation. In addition, it would be helpful if you could explain how you ensured that neither party would benefit at the other's expense.
11. How to define processes and process groups in a project management framework?
This project management interview question is designed to understand your domain knowledge. In a project management framework, processes refer to how tasks are defined to complete a project. On the other hand, a process group is a collection of functions during the various phases of a project. The five process groups are Initiation, Planning, Execution, Monitoring and Control, and Closing.
12. Can you elaborate on the difference between risk and issues? For example, what types of risks are you likely to encounter in a project?
Risks refer to uncertain future events or situations that can negatively or positively affect the project objectives. Issues apply to any event or situation that affects the project objectives currently. That is, risks are concerned with future events, while issues are more about what is happening now. Issues are usually considered negative, such as a team member suddenly resigns from the organization. Risks, on the other hand, are positive or negative. You can give several examples to illustrate the difference between issues and risks.
13. Can you explain the concept of RAID in project management?
As you know, RAID, standing for Risk, Action, Issue, and Decision, is an essential tool for any project manager. RAID is a tool that project managers use to track risks, actions, issues, and decisions in an organized manner. And your answer should also include definitions of these four concepts.
14. What are the techniques used to define the scope of a project?
This interview question is designed to understand your knowledge in a relevant area. You can explain the various concepts involved in defining the scope of a project, including – Product Breakdown, Requirements Analysis, Systems Engineering, Systems Analysis, Value Engineering, Value Analysis, and Alternatives Analysis.
15. Can you describe the team formation process that is followed in project management?
Project managers should know the various stages a team goes through in a project, so this is one of the common questions in project management interviews and exams. Formation, Storming, Norming, Performing, and adjournment include the five stages of development in team formation. When you answer this project management interview question, you should clearly describe each of these steps.
Ready to Ace Your Interview?
The scenario-based project manager interview questions mentioned above are not an exhaustive list. Nevertheless, these interview questions cover the most important project management skills and competencies to knock your interview out of the park. Simply knowing the correct answers is not enough. The project management certification training courses, exam dumps, and application services offered by SPOTO can help you further master and develop these skills and prepare you to go beyond the interview and get the job!

Latest SPOTO Candidates Pass Feedback